Allison, Don & Noah discuss three topics of incomparable importance and end with an anecdote about something in Israel that made them smile this week.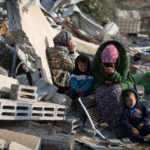 Heart & Home
We discuss the tragic events at the Bedouin Village of Umm Al-Hiran, which left two dead and dozens dispossessed of their homes.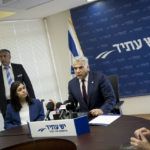 Reports of our Death are Greatly Exaggerated (With apologies to Mark Twain)
We mull over the surprisingly growing popularity of Israel's center left, and what it might mean if PM Netanyahu is forced to resign under accusations of corruption.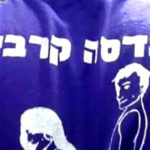 Crass Combat Couture
We ask about t-shirts printed up for fun by IDF soldiers displaying all sorts of sexist and bigoted images. Are these silk-screened sleazeries just harmless fun, or are they little cotton agents of patriarchy and racism?
All songs by Malca Baya (for a summer interlude in the dead of winter)!
Im At Ba-Inyan
Chai Lo Be-Lahatz
Kama Ham
Stav