In Hebrew, mefunak is spoiled (as in a spoiled kid) while lefanek is to spoil. On this episode, Guy explains how to spoil someone rotten and how to deal with spoiled brats.




Listen to the All-Hebrew Version of this Episode
New Words and Expressions:
Mefunaki, pinuki – Spoiled person/kid – מפונקי, פינוקי
Dai, tafsik leyalel, mefunaki – Stop wailing, mefunaki – די, תפסיק ליילל, מפונקי
Ani medaberet al otam elu she-hem mefunakim – I speak about those who are spoiled – אני מדברת על אותם עלו שהם מפונקים
Shiluv katlani – Lethal combination – שילוב קטלני
Horim she-mefankim ad bli gvul – Parents who spoil to no end – הורים שמפנקים עד בלי גבול
Eizo mefuneket – What a spoiled girl – איזו מפונקת
Eich oti at mefaneket – How you spoil me – איך אותי את מפנקת
Havayat tisa mefaneket – Pampering flight experience – חוויית טיסה מפנקת
Sherut mefanek – A service that pampers you – שירות מפנק
Lehit'orer le-boker mefanek – Wake up to a gratifying morning – להתעורר לבוקר מפנק
Shokolad rach yoter, mefanek yoter – A chocolate which is softer and more satisfying – שוקולד רך יותר, מפנק יותר
Pashut lehenot mi-pinuk amiti – To simply enjoy a real pampering – פשוט להנות מפינוק אמיתי
Pinuk – Indulgence – פינוק
Eize pinuk – How spoiled he is – איזה פינוק
Wow eize pinuk – What a treat – וואו, איזה פינוק
Lefanek mishehu be-kafe la-mita – To pamper someone by bringing them coffee in bed – לפנק מישהו בקפה למיטה
Lehafnik et ha-yeladim sheli be-uga – Pamper my children with a cake – להפניק את הילדים שלי בעוגה
Bran flakes pinukim – Bran flakes indulgence – ברנפלקס פינוקים
Be-tosefet perot mefankim – With extra gratifying fruits – בתוספת פירות מפנקים
Mitpaneket – Spoiling herself rotten – מתפנקת
Kmo hataltula – Like a kitten – כמו חתלתולה
Lehitpanek – To spoil yourself rotten, to indulge – להתפנק
Efo ata? – Mitpanek li ba-mita – Spoiling myself in bed – איפה אתה? מתפנק לי במיטה
Playlist and Clips:
Stalos & Oren Hen – Mefuneket (lyrics)
Danit – Pinukim (Subtitles in English)
Liora Gonzalez – Mitpaneket (lyrics on YouTube)
Join us on Patreon
Looking for the accompanying Hebrew episodes, to take part in our monthly Skype chats, and for other patron-only perks? Join us on Patreon and gain access to these and more.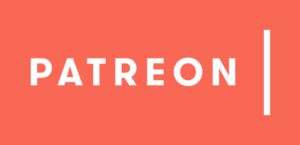 Want to see more Hebrew gems? Like Streetwise Hebrew on Facebook and Instagram.
Want Guy to talk about a pressing Hebrew issue? Find him at StreetWiseHebrew.com or follow him on Twitter.