Did you know that "I loved her" in Hebrew can be expressed using only a single word? On this episode, Guy talks love. "Loving", "in love", "falling in love", "love me, love me not"… he covers all the bases. We're pretty sure you're going to love this episode.




Listen to the All-Hebrew Version of this Episode
New Words and Expressions:
Ani ohev shokolad – I like chocolate – אני אוהב שוקולד
Ohevet lo ohevet – She loves me, she doesn't love me – אוהבת לא אוהבת
"Lo ohev" – I don't like it – לא אוהב
Zachiti le'ehov – I was fortunate to get the opportunity to love someone – זכיתי לאהוב
Le'ehov – To love – לאהוב
Ani shuv mit'ahev – I am falling in love again – אני שוב מתאהב
Lehit'ahev be-mishehu – To fall in love with someone – להתאהב
Mitlabesh – I am getting dressed – מתלבש
Lehitkatev – To correspond – להתכתב
Hit'ahavti ba-ktsina sheli – I fell in love with my officer – התאהבתי בקצינה שלי
Yesh la yofi teimani – She's got a Yemenite beauty – יש לה יופי תימני
Hi ve-ani be-tkufat hit-ahavoot – She and I are in a period of falling in love – היא ואני בתקופת התאהבות
Ha-hit-a-ha-voot – The process of falling in love – ההתאהבות
Meohav, meohevet – In love – מאוהב, מאוהבת
Nira li she-ani meohevet be-Yiftach – I think I'm in love with Yiftach – נראה לי שאני מאוהבת ביפתח
Ma yesh bo she-kulchen me-ohavot bo? – What has he got that all the girls are in love with him? – מה יש בו שכולכן מאוהבות בו
Vaksha al tagidi li she-yesh lach eize crush alav – Please don't tell me you've got a crush on him – בבקשה אל תגידי לי שיש לך איזה קראש עליו
Ahavtiha (Ahavti ota) – I loved her – אהבתיה
Playlist and Clips:
Ha-keves Ha-Shisha-Asar – Ani Ohev (lyrics)
Arkadi Duchin – Ohevet Lo Ohevet (lyrics)
Ivri Lider – Zachiti Le'ehov (lyrics)
Gidi Gov – Ani Shuv Mit'ahev (lyrics)
Moti Taka – Hit'ahavti Ba-Ktsina Sheli (lyrics on YouTube)
Ha-hit-ah-ha-voot – Dr. Liat Yakir
Meohav, meohevet – Ha-hamama TV show
Shlomo Artzi – Ahavti'ha (lyrics)
Join us on Patreon
Looking for the accompanying Hebrew episodes, to take part in our monthly Skype chats, and for other patron-only perks? Join us on Patreon and gain access to these and more.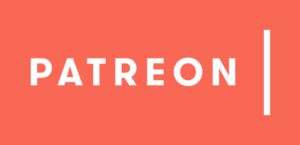 Want to see more Hebrew gems? Like Streetwise Hebrew on Facebook and Instagram.
Want Guy to talk about a pressing Hebrew issue? Find him at StreetWiseHebrew.com or follow him on Twitter.