The Hebrew root ת.ל.ה gives us the words לתלות (to hang), תלה (hung), and תלוי (hangs). So why does זה תלוי mean "it depends"?
On this episode, Guy won't leave you hanging as he explains all things ת.ל.ה.




Listen to the All-Hebrew Version of this Episode
New Words and Expressions:
Taluy – It depends – תלוי
Hu tala – He hung – הוא תלה
Litlot – To hang – לתלות
Litlot kvisa – To hang the laundry – לתלות כביסה
Taliti kvisa al ha-hevel – I hung the laundry on the clothesline – תליתי כביסה על החבל
Baniti – I built – בניתי
Ratsiti – I wanted – רציתי
Likhtov – to write, katuv – written; Litlot – to hang, talui, hung – לכתוב, כתוב; לתלות, תלוי
Ha-poster talui al ha-kir – The poster hangs on the wall – הפוסטר תלוי על הקיר
Talui be- – Depends on – -תלוי ב
Ze talui rak banu – It only depends on us – זה תלוי רק בנו
Tire/Tir'i, ze talui – Look, it depends – תראה/תראי, זה תלוי
Be-ma ze talui? – What does it depend on? – ?במה זה תלוי
Ha-kol taluy be… – It all depends on… – -הכל תלוי ב
Ze lo taluy bi – It's not up to me – זה לא תלוי בי
Aval ze meod tlui regashot – But it's highly dependent on feelings – אבל זה מאוד תלוי רגשות
Shchor zanav – Black tailed X – שחור זנב
Tlui tarbut – Culture dependent – תלוי תרבות
Talui mi sho'el – Depends who's asking – תלוי מי שואל
Tlut – Dependence – תלות
Ha-im ha-tlut bein artsot ha-brit le-israel hi hadadit? – Is the dependence between Israel and the US mutual? – ?האם התלות בין ארה"ב לישראל היא הדדית
O she-anachnu tluyim ba-amerika'im – Or are we dependent on the americans – או שאנחנו תלויים באמריקאים
Tlut be-samim – Substance dependence – תלות בסמים
Tluti – Dependent – תלותי, תלותית
Hu/hi ma-ze tluti/t – He/she is very dependent on someone – הוא/היא מה-זה תלותי/ת
Tipim le-tliyat tmunot ba-bayit? – Tips for hanging pictures at home – טיפים לתליית תמונות בבית
Ahava she-eina tluya be-davar – Unconditional love – אהבה שאינה תלויה בדבר
Ahava ha-tluya be-davar – Conditional love – אהבה התלויה בדבר
Playlist and Clips:
Dana Berger & Itay Pearl – Pa'amonim Ba-ru'ach (lyrics)
Gidi Gov – Ze Talui Rak Banu (lyrics)
Static & Ben-El, Eden Ben Zaken – Yaso (lyrics)
Tipim le-tliyat tmunot ba-bayit
Mati Caspi – Ha-ahava Sheli Eina Tluya Be-davar (lyrics)
Join us on Patreon
Looking for the accompanying Hebrew episodes, to take part in our monthly Skype chats, and for other patron-only perks? Join us on Patreon and gain access to these and more.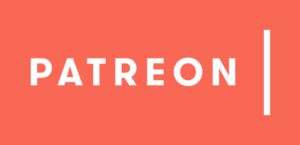 Want to see more Hebrew gems? Like Streetwise Hebrew on Facebook and Instagram.
Want Guy to talk about a pressing Hebrew issue? Find him at StreetwiseHebrew.com or follow him on Twitter.