[button style='blue' url='tlv1.fm/telavivreview' target='_blank']Subscribe To The Podcast[/button] [button style='blue' url='tlv1.fm/content/the-tel-aviv-review/' target='_blank']Previous Episodes[/button]
Dr. Guy Laron, a senior lecturer in international relations at the Hebrew University of Jerusalem, discusses his new book, "The Six Day War: The Breaking of the Middle East," in which he analyzes the momentous 1967 Arab-Israeli war from a Cold War perspective.
[infobox title='Sponsors']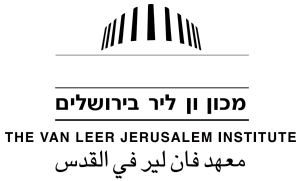 This season of the Tel Aviv Review is made possible by The Van Leer Jerusalem Institute, which promotes humanistic, democratic, and liberal values in the social discourse in Israel.
[/infobox]