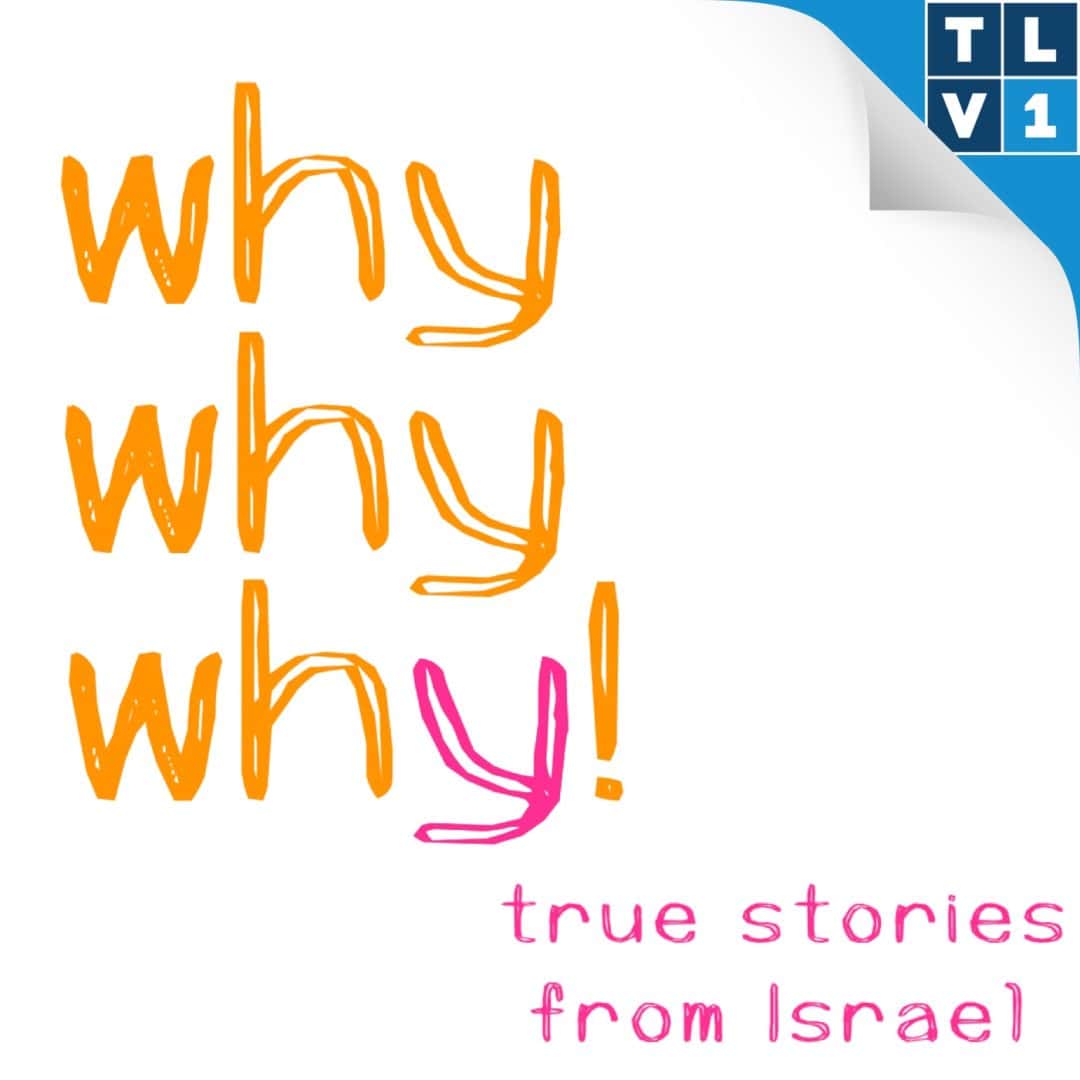 An evening (and a podcast!) of people sharing true stories for an audience and hearing about each others' adventures or misadventures while sipping a beer and pondering life in Israel.
It's an evening to hear about each others' adventures or misadventures while sipping a beer and pondering life in the holy land.
Pitch us a story and tell it to the audience or come and listen. Admission is free, with a one drink minimum (for non-storytellers)!
Some stories will be used in our WhyWhyWhy! podcast.
Monday July 6, 8PM


Mike's Place




Herbert Samuel 90, Tel Aviv
I've got a story to share!
What to consider if you're considering submitting a story:
Am I available on the date of the story evening? (We are a live story event, and cannot consider submissions to be read by someone else, delivered in a recording, or in any form other than to be told by you.)
Is this a true story that happened to me?
Can I perform this story effectively in English in front of a live audience without notes?
Can I tell it in approximately 5 minutes?
Is it relevant to the theme of the evening?
Is it actually a story (rather than an essay or an internal monologue or a piece of creative writing), and is it good?
Still unsure about something? Email us: story at tlv1.fm
Here's how we see stories:
There's a story-essay continuum, in which pure story is Action & Drama and pure essay is Ideas and Emotions, but most are a mix. For stories, action and drama are in the foreground, ideas in the background. Stories have plots, characters, dialogue, conflict, tension, surprise twists. They do more telling than explaining.
But a story should also be about something — love, loss, survival, courage. For WhyWhyWhy! events, stories need to be relevant to the theme, but they don't need to be about the theme: An Aliyah story can really be a story about the breakdown of a relationship; a story for the theme of "stolen" can be about overcoming fears or loss; and a story for the Chutzpah theme can be about coming home.
Good stories have strong tension and high stakes, meaning there is the potential for great loss and/or great gain. Good stories are unusual or surprising. To start a short story, it's often best to begin from within the action, without preamble or intro, and the story should end with some kind of resolution — not necessarily victory or success, but a coming to terms with whatever was the central tension.
Frequently Asked Questions
Join the WhyWhyWhy! Newsletter
Receive details on upcoming storytelling events and the latest podcast episodes. Not a thing more!