Founded in 2013, TLV1 is an English-language podcast network based in Tel Aviv. Our acclaimed shows engage local and international audiences on topics in Israel that matter, whether from street-level or the hallways of government. Our podcasts are produced and recorded in the TLV1 studios located in Tel Aviv, a city which represents Israel's progressive voice and is its cultural barometer.
Location
TLV1 shows are produced and recorded from our studios in Kikar HaMedina, Tel Aviv. The studio has a rich recording tradition; it was previously a venue where some of the greats of Israeli rock, from the legendary bands 'Natasha's Friends' and 'Eifo Hayeled' to singers-songwriters Meir Ariel and Efrat Gosh, were recorded.
Who We Are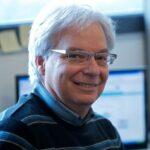 Avner Shelem – Founder
Avner was a General Partner in Ascend Technology Ventures, a fund that invested in early-stage technology companies. He also served as the General Manager of Gasonics International (NASDAQ: GSNX) and COO of AG Associates in San Jose, California. He's held senior positions at Intel, both in the Silicon Valley and in Israel.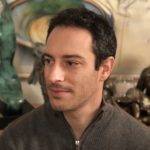 Itai Shelem – Studio Manager
Itai is a podcast fanatic. He grew up on NPR, broadcast over radio airwaves, and later transitioned to downloading and syncing his favorite shows to an iPod. Things have come a long way since then. A child of the Silicon Valley, he returned to Israel after completing his master's at Duke University.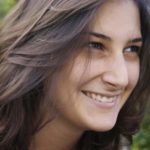 Gizem Ozdemir – Audio Engineer
Gizem is responsible for all our fantastic-sounding podcasts. They simply wouldn't sound the same without her professional touch. She records, edits, mixes, and masters everything that comes out of the TLV1 studios.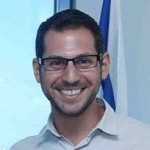 Niv Elis – Contributor
Niv Elis is the business and economics reporter for The Jerusalem Post, where he launched the paper's first podcast. He has been published in The Financial Times, Forbes, The Washington Post, The Christian Science Monitor, and more. @NivElis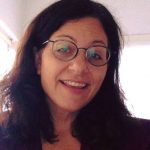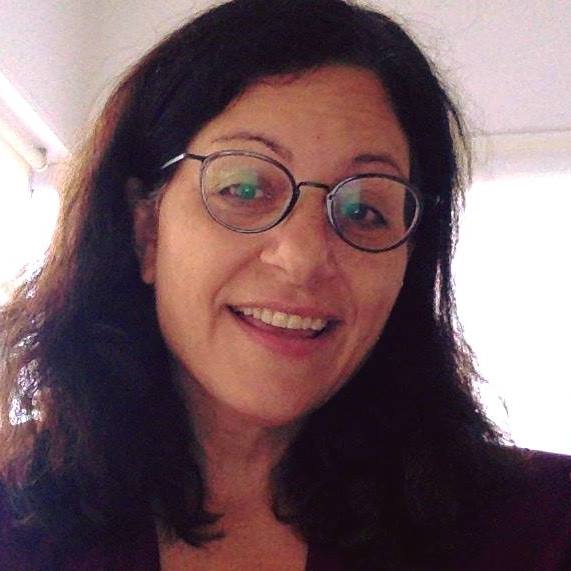 Miriam Herschlag – Presenter, WhyWhyWhy!
Miriam is opinion and blogs editor at The Times of Israel. She was an anchor, reporter and editor at the Israel Broadcasting Authority's English TV and radio news programs; and also held training and marketing positions at Given Imaging, a pioneering Israeli medical technology company. She lives in Tel Aviv.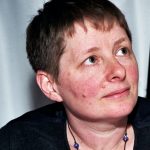 Susan Warchaizer – Presenter, WhyWhyWhy!
Susan is a gynecologist, and new to the world of stories and podcasts. She lives in Tel Aviv with her sweetheart Noah, her amazing children, their beloved dog, and the cat. If anyone goes into labor during the story telling, she'll know what to do.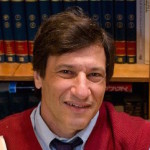 Noah Efron – Presenter, The Promised Podcast, WhyWhyWhy!
Noah is a senior fellow at the Shaharit 'think-and-do' tank, and he teaches at Bar Ilan University, where he was founding chairperson of the Program in Science, Technology & Society. He also served on the Tel Aviv-Jaffa City Council. @noahjefron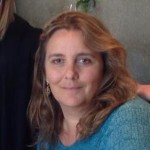 Allison Kaplan Sommer – Presenter, The Promised Podcast
Allison grew up in the smallest state in the US, before settling in another small state – Israel – in 1993. She is a journalist at Haaretz.com, where she has a blog that chronicles the mix of the extraordinary and mundane that makes up the fabric of Israeli life. She has also written for The Jerusalem Post, The Forward, The New Republic, and more. @AllisonKSommer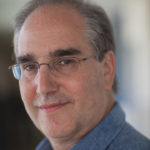 Don Futterman – Presenter, The Promised Podcast
Don is the Israel Program Director of the Moriah Fund, and Director of the Israel Center for Educational Innovation. He is a columnist for Ha'aretz and a frequent blogger for Open Zion of the Daily Beast.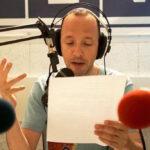 Guy Sharett – Presenter, StreetWise Hebrew
Guy Sharett has always loved languages. Today he teaches Hebrew in the INALCO University in Paris, France. He has a B.A in Hebrew Language from the Hebrew University in Jerusalem and an M.A in Southeast Asian Studies from the University of London. Guy speaks seven languages. @Guyshiel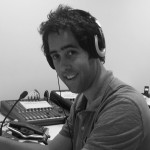 Gilad Halpern – Presenter, The Tel Aviv Review
Gilad is a journalist, broadcaster and media historian. He is also a founding co-editor of the Tel Aviv Review of Books magazine, an English-language online quarterly, and an Idit Fellow at the University of Haifa, researching the history of the Jewish press in Mandatory Palestine. Previously he was Managing Editor for Ynetnews and Assignments Editor for Haaretz English Edition. His work appeared on the BBC, Al Jazeera, Al Monitor, Time Out magazine, the Jewish Quarterly and the Jewish Chronicle. @Gilad_Halpern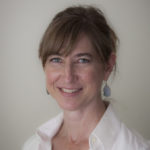 Dahlia Scheindlin – Presenter, The Tel Aviv Review
Dahlia is a public opinion expert and an international political and strategic consultant who has advised electoral and civil society campaigns in over a dozen countries, in especially in post-communist societies and transitional democracies in addition to five national campaigns in Israel. @dahliasc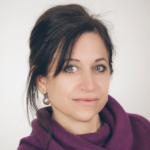 Marcela Sulak – Presenter, Israel In Translation
Marcela is an associate professor of literature in the Shaindy Rudoff Graduate Program in Creative Writing at Bar-Ilan University. Her fourth book-length translation of poetry, Twenty Girls to Envy Me: The Selected Poems of Orit Gidali, was nominated for the 2017 PEN Award for Poetry in Translation. With Jacqueline Kolosov, she has edited the 2016 Rose Metal Press title, Family Resemblance: An Anthology and Exploration of 8 Hybrid Literary Genre.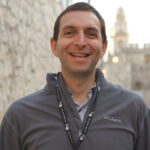 Samuel Green – Presenter, Kol Cambridge
Samuel, aka DJ Antithesis, founded Kol Cambridge at the University of Cambridge in 2005, where it was recognized with a coveted nomination in the BBC student radio awards. After a few years in the Geneva HQ of Procter & Gamble, he moved to Israel, and in 2012 left the company to become a licensed tour guide.