[button style='blue' url='tlv1.fm/telavivreview' target='_blank']Subscribe To The Podcast[/button] [button style='blue' url='tlv1.fm/content/the-tel-aviv-review/' target='_blank']Previous Episodes[/button]
Dr. Ben Herzog, a lecturer in Israel Studies at Ben Gurion University, discusses his book Revoking Citizenship: Expatriation in America from the Colonial Era to the War on Terror, and offers a better-rounded understanding of the evolution of citizenship.
[infobox title='Sponsors']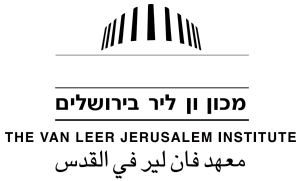 This season of the Tel Aviv Review is made possible by The Van Leer Jerusalem Institute, which promotes humanistic, democratic, and liberal values in the social discourse in Israel.

Tel Aviv Review is also supported by the Public Discourse Grant from the Israel Institute, which is dedicated to strengthening the field of Israel Studies in order to promote knowledge and enhance understanding of modern Israel.
[/infobox]