Professor Frances Raday, President of the Concord Research Center for Integration of International Law in Israel at the College of Management and a Special Rapporteur at the UN Human Rights Council's Expert Group on Discrimination against Women, discusses the instances where international law can offer redress to the victims of patriarchy.


---
Sponsors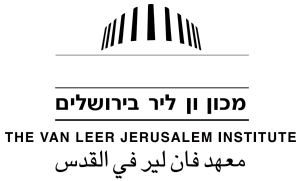 This season of the Tel Aviv Review is made possible by The Van Leer Jerusalem Institute, which promotes humanistic, democratic, and liberal values in the social discourse in Israel.

Tel Aviv Review is also supported by the Public Discourse Grant from the Israel Institute, which is dedicated to strengthening the field of Israel Studies in order to promote knowledge and enhance understanding of modern Israel.
---