David Benkof, a columnist at the Daily Caller, writes from a conservative Republican gay Orthodox Jewish perspective about why he voted for Hillary Clinton and moved to Israel as a Trump refugee, what counts as Presidential racism or anti-Semitism, and why religious pluralism in Israel is bad, but a peace with the Palestinians is good. Not your typical conversation, but one of healthy disagreement and topical relevance.


---
Sponsors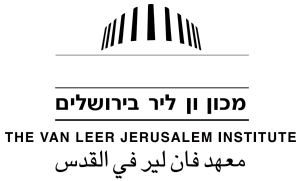 This season of the Tel Aviv Review is made possible by The Van Leer Jerusalem Institute, which promotes humanistic, democratic, and liberal values in the social discourse in Israel.

Tel Aviv Review is also supported by the Public Discourse Grant from the Israel Institute, which is dedicated to strengthening the field of Israel Studies in order to promote knowledge and enhance understanding of modern Israel.
---