[button style='blue' url='tlv1.fm/telavivreview' target='_blank']Subscribe To The Podcast[/button] [button style='blue' url='tlv1.fm/content/the-tel-aviv-review/' target='_blank']Previous Episodes[/button]
Israeli novelist Assaf Gavron discusses his book, "The Hilltop: A Novel," and explains why a secular Tel Avivian chose to set the plot in a remote Jewish outpost in the West Bank. More broadly, where do the personal and the political overlap, and what is the role of literature in articulating the two?
[infobox title='Sponsors']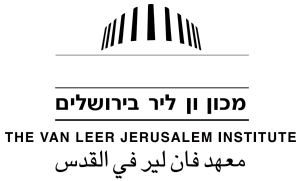 This season of the Tel Aviv Review is made possible by The Van Leer Jerusalem Institute, which promotes humanistic, democratic, and liberal values in the social discourse in Israel.
[/infobox]