Subscribe to the [em]Promised Podcast[/em]
[button style='orange' url='https://itunes.apple.com/us/podcast/the-promised-podcast/id768142013?mt=2′ target='_blank' icon='iconic-rss']Subscribe via iTunes[/button] [button style='orange' url='http://promised.tlv1.libsynpro.com/rss' target='_blank' icon='iconic-rss']Subscribe via RSS[/button]
Allison, Noah, and Times of Israel Ops & Blogs editor Miriam Herschlag discuss three topics of incomparable importance and end with an anecdote about something in Israel that made them smile this week.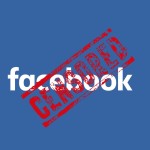 Death by Facebook?

We discuss the emergent popular wisdom that Facebook bears some responsibility for the continuing epidemic of stabbings, by bringing persuasive, murderous messages to the mobile phones of Palestinian teens, and the demand of Minister of Public Security Gilad Erdan that the social network censure dangerous posts.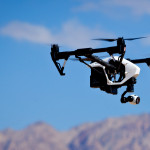 Rattling Skeletons in Knesset Closets

A new project by journalist-activist Tomer Avital, called "100 Days of Transparency," uses drones and private investigators to uncover putative politician scumbaggery. Is this the sort of transparency we want and need?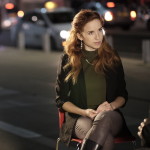 The Sexist Skewering of Stav Shaffir: Salacious Satire or Simple Scumbaggery

A dumb-ass satire of MK Stav Shaffir on the right-wing Jewish Heritage TV channel strikes some on the left as sexual harassment, leading some on the right to cry "double-standard." Is it o.k. to suggest that Member of Knesset masturbates on her bicycle?
Great songs of feminist rage, in honor of International Women's Day:
Korine Alal, Motek
Sarit Hadad, Telekh Kappara Alai
Poliana Frank, Gibor Tzavah Hahaganah
Dana International, Ani Nitzahti