Subscribe to the [em]Promised Podcast[/em]
[button style='orange' url='https://itunes.apple.com/us/podcast/the-promised-podcast/id768142013?mt=2′ target='_blank' icon='iconic-rss']Subscribe via iTunes[/button] [button style='orange' url='http://promised.tlv1.libsynpro.com/rss' target='_blank' icon='iconic-rss']Subscribe via RSS[/button]
Allison, Don, and Noah discuss three topics of incomparable importance, and end with an anecdote about something in Israel that made them smile this week.
We discuss demonstrations by residents of Afula, a town in the north of Israel, against a tender for hundreds of new apartments that was won by Arab Israelis.
We discuss MK and leader of the (mostly-)Arab "Joint List," Ayman Odeh's tour of America. What does it say about the new sort of politics he represents?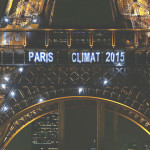 Cool to a warming world?

We discuss Israel's lackluster participation in the Paris climate conference – has "light-unto-the-nations-ism" died?
All songs by the bona fide, no-doubt-about-it, genius Ryskinder:
Stam Pahaditi
Yashen Be-Amidah
This Zero Is Married
Can't Shake It