Subscribe to the [em]Promised Podcast[/em]
[button style='orange' url='https://itunes.apple.com/us/podcast/the-promised-podcast/id768142013?mt=2′ target='_blank' icon='iconic-rss']Subscribe via iTunes[/button] [button style='orange' url='http://promised.tlv1.libsynpro.com/rss' target='_blank' icon='iconic-rss']Subscribe via RSS[/button]
Allison, Noah, and Oxford Prof. Sara Hirschhorn are live (on tape) from Limmud in Birmingham, England! They discuss three topics of incomparable importance, answering questions from the audience, and end with an anecdote about something in Israel that made them smile this week.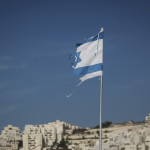 Are reports of Israel's demise exaggerated?

What explains a recent spate of articles by bummed out Zionists suggesting that Israel's days are numbered?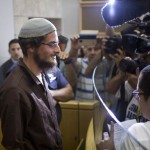 The other American revolution

We ask why so many of the Jewish terrorists in Israel carry American passports. What part does their American heritage play in their murderous zealotry?
Is there anything to the claims of gadfly former Knesset Speaker Avrum Burg that, because Jews had no power in the past, Israelis today are on a power-bender and out of control?
All songs with an UK theme, in honor of recording from Limmud, England:
Arisa – Po Zeh Lo Iropah
Kol Ha-Hatichim Etzli – London
Inbal Perlmutter – Zehirut Me-Ha-Mervach
Eran Tzur – Tachlit Ba-Tachtit
Technical production by Graham Harold Carpenter & Alex Benish