Subscribe to the [em]Promised Podcast[/em]
[button style='orange' url='https://itunes.apple.com/us/podcast/the-promised-podcast/id768142013?mt=2′ target='_blank' icon='iconic-rss']Subscribe via iTunes[/button] [button style='orange' url='http://promised.tlv1.libsynpro.com/rss' target='_blank' icon='iconic-rss']Subscribe via RSS[/button]
Allison, Don, and Noah discuss three topics of incomparable importance, and end with an anecdote about something in Israel that made them smile this week.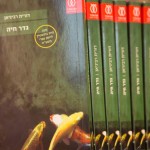 People of not-this-book!

We discuss the brouhaha over the Israeli Ministry of Education's decision to not include a book in the high school curriculum because of the book's "racy" themes.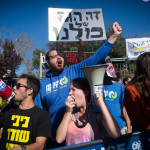 Trigger warning: May contain optimism

We found a rare, leftist end-of-2015 wrap-up that finds reason for hope – what's up with that? Maybe this year hasn't been as bad as most of us are telling ourselves?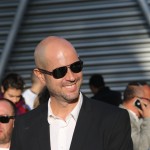 Gay for the Likud!

The newest MK, Amir Ohana, calls himself "Jewish, Israeli, Mizrahi, gay, Likudnik, a security hawk, a liberal, and a man of the free market," but can you really embrace Gay politics from the right?
All songs by Dafna ve-ha-Oogiot: