Subscribe to the [em]Promised Podcast[/em]
[button style='orange' url='https://itunes.apple.com/us/podcast/the-promised-podcast/id768142013?mt=2′ target='_blank' icon='iconic-rss']Subscribe via iTunes[/button] [button style='orange' url='http://promised.tlv1.libsynpro.com/rss' target='_blank' icon='iconic-rss']Subscribe via RSS[/button]
Allison, Don, and Noah discuss three topics of incomparable importance, and end with an anecdote about something in Israel that made them smile this week.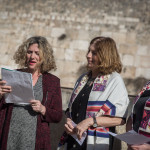 Best Western?

We discuss the historic cabinet decision that designates part of the Western Wall as pluralist and egalitarian. Is it a great victory for the home team or sort of a sell-out?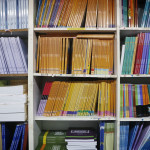 The hexed, vexed & perplexed textbook

The hubbub over a new edition of an Israeli civics textbook threatens to develop into a furor. Do we really need a unified civics textbook in a disunified civil society?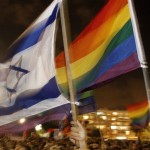 "We're here!, Vey iz mir!, Get used to it!"

How are we to regard the protester at the LGBTQ conference who opposed letting pro-Israel voices be heard? We may disagree with such Jewish BDSers, but don't we share at least some common cause?
All songs by Ella vs Mountain (Ella Doron), because sometimes you need a little pure pop for now people:
Charmed Life
I like you
Bigger than life
Signs