Subscribe to the [em]Promised Podcast[/em]
[button style='orange' url='https://itunes.apple.com/us/podcast/the-promised-podcast/id768142013?mt=2′ target='_blank' icon='iconic-rss']Subscribe via iTunes[/button] [button style='orange' url='http://promised.tlv1.libsynpro.com/rss' target='_blank' icon='iconic-rss']Subscribe via RSS[/button]
Allison, Don, and Noah discuss three topics of incomparable importance and end with an anecdote about something in Israel that made them smile this week.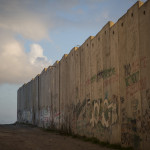 Peace 2.0?

We discuss opposition leader Isaac Herzog's proposal to build a massive fence – "They over there and we over here" – and disengage unilaterally from Palestinians. We ask, "Is unilateralism the new black?"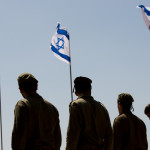 Litigating the Silence

A secret lawsuit has been brought by the army against NGO "Breaking the Silence," to compel the group to share information it has gathered in the form of soldiers' testimonies. If BtS can hide the sources, shouldn't it share the information?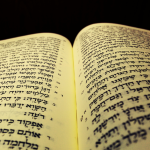 Too much of a good book?

A report has emerged showing that fewer high-schoolers are studying "humanities," while more are studying Bible. Is scripture replacing Shakespeare in the smithy of our children's soul?
All songs by Yishai Kiczales:
Ata VeHaShtuyot Shelkha
Mingle And Schmooze
Asiti Ta'ut
HaYafim VeHaAyefim