Subscribe to the [em]Promised Podcast[/em]
[button style='orange' url='https://itunes.apple.com/us/podcast/the-promised-podcast/id768142013?mt=2′ target='_blank' icon='iconic-rss']Subscribe via iTunes[/button] [button style='orange' url='http://promised.tlv1.libsynpro.com/rss' target='_blank' icon='iconic-rss']Subscribe via RSS[/button]
Allison, Noah and "Tel Aviv Review" host Gilad Halpern discuss three topics of incomparable importance and end with an anecdote about something in Israel that made them smile this week.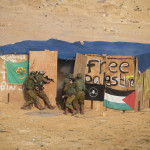 Expulsion!

We discuss this wrenching finding of the Pew Research Center: 48 percent of Israeli Jews report that, under certain undefined circumstances, Palestinians ought to be expelled from Israel. The poll is problematic, but it says something too important to ignore.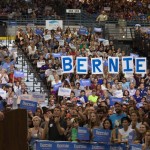 Not feeling the Bern?

Why are we Israelis, who usually love it when Jews become luminaries and celebrities in the wide world, strangely unmoved by the success of that most Jewy of US Presidential candidates, Bernie Sanders. What is it about the Sanders campaign that has silenced our normally robust tribalism?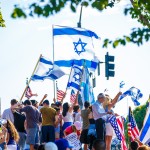 Americans are from Mars, Israelis are from Venus

The Pew poll findings also suggest that Israeli and American Jews may be two peoples separated by the same religion, and the rift seems to be growing wider by the moment. Are Israeli Jews and American Jews speciating, and is the day growing near when we will no longer be able to reproduce with one another?
All songs by Kfar Saba's favourite son, hip-hop artist E-Z:
Lo Mafseek Lachlom
KeSheHaOlam Yaatzor (with Shira Gavriellov)
Mi Muchan? (with Nechi Nech)
Marior