Subscribe to the [em]Promised Podcast[/em]
[button style='orange' url='https://itunes.apple.com/us/podcast/the-promised-podcast/id768142013?mt=2′ target='_blank' icon='iconic-rss']Subscribe via iTunes[/button] [button style='orange' url='https://goo.gl/app/playmusic?ibi=com.google.PlayMusic&isi=691797987&ius=googleplaymusic&link=https://play.google.com/music/m/I7ice4qqxduiholykh2picdtv6i?t%3DThe_Promised_Podcast' target='_blank' icon='iconic-rss']Subscribe via Google Play Music[/button] [button style='orange' url='http://promised.tlv1.libsynpro.com/rss' target='_blank' icon='iconic-rss']Subscribe via RSS[/button]
Allison, Don, and Noah discuss three topics of incomparable importance and end with an anecdote about something in Israel that made them smile this week.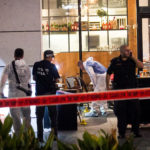 Terrorists in Tel Aviv? A pleasure!
We discuss reactions to last week's heartbreaking terrorist murders at Tel Aviv's Sarona Market. Why were some people here inspired to write on social media such bons mots as "So long as it's in Tel Aviv: A pleasure"?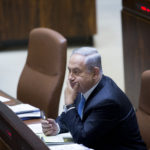 Anyone but Bibi?
We discuss whether intensely personal animus against Prime Minister Netanyahu hasn't gotten the best of the Israeli left, leaving our politics in a shambles.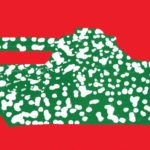 Art. What Is It Good For? Absolutely Nothing!
In a recent interview, David Tartakover, who has for decades been the unofficial graphic designer of the Israeli Left, seemed pretty bummed out about the lack of impact his art has had on Israeli society. Should we give up on political art?
All songs by Maya Isacowitz: