Allison, Don and Noah discuss three topics of incomparable importance and end with an anecdote about something in Israel that made them smile this week.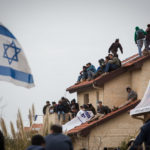 Shriveling Settlements?
We discuss the shocking, but seemingly true, suggestion that the settlements are shrinking, not growing and failing, not succeeding.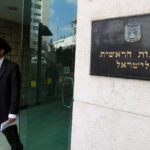 The Shunning!
We mull over the Supreme Court's sanction of the literally medieval punishment of "shunning" scumbags who refuse to grant their wives divorces.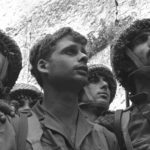 Picturing a Jewish State
We ask what made David Rubinger's famous photograph of paratroopers at the newly captured Wailing Wall "iconic"? Could there be such iconic photos today, or have we lost the social unity needed to all be moved by a single image?
Music by Eric Berman, mostly off his newest, Ahava ve-Elohim Acherim:

Aesthetica subyektivit be-re'i ha-meyah ha-21
Simla tabaat vemaher
At lo maspik yafah
Lama Ata Lemata