Allison, Noah and Tel Aviv Review co-host Gilad Halpern discuss three topics of incomparable importance and end with an anecdote about something in Israel that made them smile this week.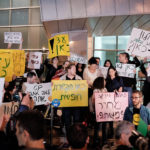 Press, under Stress and Duress
We discuss the controversy over public broadcasting that just almost toppled the government.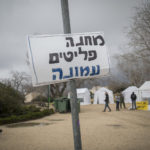 A Settlement for the New Millennium
We mull over the cabinet's decision to build the first new settlement of this millennium, hot on the heels of the Arab League's affirmation of a two-state solution and U.S. President Trump's dictate to refrain from building in the territories.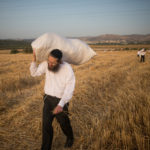 Still Leaving Egypt, After All these Years
We ask what might Passover, the most political of all holidays, tell us about how to seek our own modern-day redemption?
Music by Songs of Freedom by various and sundry, in celebration of Passover, the holiday of freedom!:
Karizmo and Berko, "Hofesh"
Doron Madali, "Hofesh"
Ido B & Zooki & Franklin, "Daver Iti Hofesh"
Shlomo Gronich, "Hofesh ad ha-Katzeh"