Noah Efron, Allison Kaplan Sommer, and Don Futterman discuss three topics of incomparable importance and end with an anecdote about something in Israel that made them smile this week.


Left to Decide
Israel's liberal-left Meretz party will hold its first-ever primary to pick its next leader in March, and the candidates have brought to the party new energy, excitement, voters, and vision to an entity whose relevance in contemporary Israeli politics is often called into question. The leadership race has developed into a vital debate into how the Left should present itself to voters and pursue change. What can we learn from this fascinating race?
Prize Possession
David Grossman the great Israeli writer who just seven months ago won one of literature's most prestigious awards, the Man Booker Prize, last week learned that he would, on Israel's 70th Independence Day, receive his homelands most prestigious award, the Israel Prize. But an essay this weekend in Haaretz by Israel's leading civil rights lawyer Avigdor Feldman argued is that, in these days, to take the prize is an act of collaboration with a government with which people of principle ought no longer collaborate. Should Grossman, for decades one of the clearest voices of conscience on the Left, turn down the Israel Prize as a powerful and percussive expression of that conscience?
The (Harsh) Reality of Marriage
The most popular new show on Israeli TV is a science-based reality show called "Wedding at First Sight." The show begins with scientific experts, who designed and administered examination protocols exploring the psycho-social-cognitive and physiological profile of thousands of volunteer singles, scientifically-identifying five heteronormative pairs, if science is to be trusted, are exquisitely compatible with one another. Each of the couples is sent on a luxurious honeymoon, at the end of which they will settle down to live together for 40 days, at the end of which they need to decide whether to continue their lives as married folks or dissolve their union. Does the success of the show, which is so retro, with the role of traditional matchmaker filled by science, reflect a wish for a simpler time when your parents, or your youth movement, pretty much ensured that you'd find a mate?
Music: Sputnik Hi-Fi
Eretz ha-Rakavot (ארץ הרכבות)
Ha-Laila hakhi Tov (הלילה הכי טוב)
Hashmal (חשמל)
Hol (חול)
Support the show on Patreon
Looking for extra segments and other patron-only perks?
Support the show on Patreon and gain access to these and more.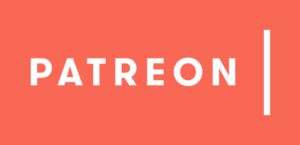 Photo by Miriam Alster/FLASH90: Meretz parliament member Tamar Zandberg seen during a campaign rally.