Noah Efron, Allison Kaplan Sommer, and Don Futterman discuss three topics of incomparable importance and end with an anecdote about something in Israel that made them smile this week.


Surveilling Belligerents
A recent article describes a system with which Israel's military has "mapped, over the past months, 'potential terrorists' among the Palestinian population." Should we be in this business of broadly surveilling everyone? What is the alternative?
Surveilling Rabbis
Rabbis for Human Rights attorney Yair Nehorai has been bringing attention to the fact that the rabbis of Eli Academy hold and teach benighted views. views. Is there anything to claims that there is something perhaps unfair, about outing rabbis for their dumbassery, that ultimately misrepresents more than it accurately represents what goes on at the Eli Academy.
Surveilling Prices
Is it time for stores to forsake the old-fashioned, 20th century sticky price labels in favor of screens, scanners, apps, GPSs, and all those other things that have made our lives into the wonders and joys they have lately become?
Music: The Amazing Persian-Georgian Groove of Hadar Maoz!
Lali Lavat
Azizam
Hadar Maoz Esh Avotay
Labhoi Turo Blues
Support the show on Patreon
Looking for extra segments and other patron-only perks?
Support the show on Patreon and gain access to these and more.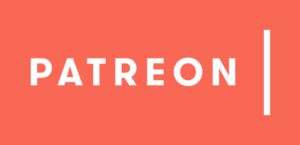 Photo: Noam Moskowitz/Flash90