[button style='blue' url='tlv1.fm/telavivreview' target='_blank']Subscribe To The Podcast[/button] [button style='blue' url='tlv1.fm/content/the-tel-aviv-review/' target='_blank']Previous Episodes[/button]
Dr. Raz Zimmt is the encyclopedia of policy analysis of Iran. From poring over social media conversations in Persian to analyzing statements, policy, and action of political leaders, his many papers and articles touch every topic. Today's episode interviews him about Iran's regional goals and foreign policy, the new and changing alliances of the Middle East, sectarian divides, and domestic politics. Find out what the Iranian public is saying about their leaders, why Hamas threw Iran for a loop, and what Iran thinks about Israel, the deal, and the bomb.
[infobox title='Sponsors']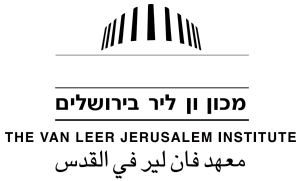 This season of the Tel Aviv Review is made possible by The Van Leer Jerusalem Institute, which promotes humanistic, democratic, and liberal values in the social discourse in Israel.
[/infobox]