[button style='blue' url='tlv1.fm/telavivreview' target='_blank']Subscribe To The Podcast[/button] [button style='blue' url='tlv1.fm/content/the-tel-aviv-review/' target='_blank']Previous Episodes[/button]
Steven Nadler, Professor of Philosophy at the University of Wisconsin-Madison, discusses the new graphic book Heretics! The Wondrrous (and Dangerous) Beginnings of Modern Philosophy, which he co-authored with his son. He explains why the 17th century is a major turning point in the history of Western philosophy, and delves into the merits of graphic books.
[infobox title='Sponsors']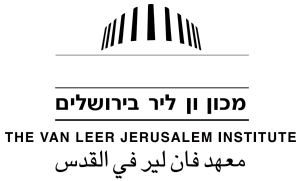 This season of the Tel Aviv Review is made possible by The Van Leer Jerusalem Institute, which promotes humanistic, democratic, and liberal values in the social discourse in Israel.
[/infobox]