Subscribe to the [em]Promised Podcast[/em]
[button style='orange' url='https://itunes.apple.com/us/podcast/the-promised-podcast/id768142013?mt=2′ target='_blank' icon='iconic-rss']Subscribe via iTunes[/button] [button style='orange' url='http://promised.tlv1.libsynpro.com/rss' target='_blank' icon='iconic-rss']Subscribe via RSS[/button]
Noah, Don, and Haaretz columnist and ubermensch Bradley Burston discuss three topics of incomparable importance, and end with an anecdote about something in Israel that made them smile this week.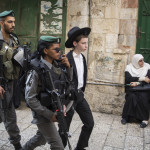 "They don't like us. They really don't like us!" (With apologies to Sally Field)

A meta-survey suggests that Palestinians really don't think highly of Israelis and Jews, and other polls suggest that Israeli Jews don't have much sympathy for Palestinians. Does this prove a one-state solution is completely implausible?
We ask whether or not it's time to stick a fork in the old Zionist dream of Jews returning to the land and making it bloom. Should we lament the "abandonment" of the agriculture industry?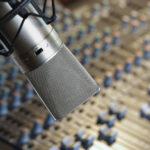 Sound salvation (with apologies to Elvis Costello)

We discuss the efforts of Minister of Culture and Sports, Brigadier General Miri Regev, to make army radio station Galgalatz play more Mizrahi music.
All songs by Bint El Funk, in honor of their Headstart campaign, which you can (nay, should) support:
Mujik Sheli
Min Zaman
Umak
Ya Habibi (Live from IndieNegev)