Subscribe to the [em]Promised Podcast[/em]
[button style='orange' url='https://itunes.apple.com/us/podcast/the-promised-podcast/id768142013?mt=2′ target='_blank' icon='iconic-rss']Subscribe via iTunes[/button] [button style='orange' url='http://promised.tlv1.libsynpro.com/rss' target='_blank' icon='iconic-rss']Subscribe via RSS[/button]
Gilad Halpern (host of the Tel Aviv Review), pollster and political consultant Dahlia Scheindlin, and Noah discuss three topics of incomparable importance, and end with an anecdote about something in Israel that made them smile this week.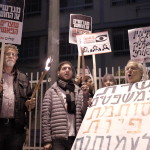 Lucre, filthy & clean

We discuss the "NGO Transparency Bill" and whether money donated by foreign governments is any different from money donated by foreign individuals.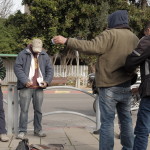 Trust in an age of terror

We discuss the alarming deterioration of trust between Jewish and Arab Israelis, demonstrated by the results of the latest INSS poll.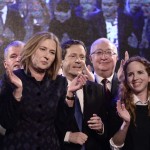 Love of Labor lost

Eitan Haber, one of Yitzhak Rabin's closest advisers, wrote this week that Rabin's party just has too much baggage to continue. Is it time to stick a fork in the Labor Party?
All songs by Hagar Raveh in honor of her new album, Yeled Kof, that just dropped this week: