Noah, author and professor Alon Tal, and legendary tour guide William Slott discuss three topics of incomparable importance and end with an anecdote about something in Israel that made them smile this week.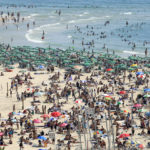 Too many Israelis?
We discuss Tal's important, new book The Land is Full, claiming that we need fewer Israelis, not more, and that government policy ought to be changed to stem Aliyah and lower our birthrate.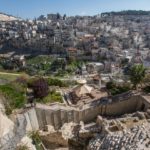 Moral guides
An essay in the Times of Israel asserts that it is "immoral" to visit the City of David tourist site, which is located in East Jerusalem (Occupied Palestinian Territory). We discuss the morality of archaeology.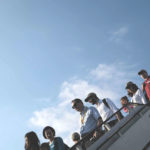 Our lives: A late-interim review
The three panelists discuss whether or not they made a huge, existential mistake in moving to Israel, as they decided to do together, when kids in a Zionist youth movement.
All songs by Darling Angels:
Something For Your Pain
Life Isn't A Fair Game
I Got A Woman, And She Loves Me
Mad By The Light Of The Moon