Noah Efron, Allison Kaplan Sommer, and Bradley Burston discuss three topics of incomparable importance and end with an anecdote about something in Israel that made them smile this week.


Gaza: A Moment Before
Israeli politicians and military brass have begun sounding the alarm about the humanitarian crisis in the Gaza Strip, where electricity is available for four to eight hours a day and where municipal services are being cut in half. While the military threat form Gaza appears containable, it is less clear that Israel can contain the ramifications of a total humanitarian collapse in Gaza. How can and should Israel act to forestall or prevent the humanitarian crisis that is about to swallow Gaza whole?
Show Me a Hero (and I'll Write You a Tragedy)
Mizrahi journalists and activists, are calling for the name of journalist Aryeh Gelblum name to be stripped from a cul-de-sac, which was named after him after his death in 1991. That's because wrote that immigrants from Arab and North African lands possessed a "superlative primitiveness." Should Israel purge the names of those who described Mizrahi Jews as ignorant from the public sphere?
Judaism: The Theme Park
A massive new project is being planned for the relatively remote Israeli city of Dimona: the "Park of Wonders", a theme park based on Judaism. "The park will have the same rides and the same layout [as Disney World] but with content," the project's CEO says. What, if anything, does it say about the place of Judaism in Israel, in Zionism, in the hearts and minds of Jews, in the 21st century?
Music: Omer Adam, in honor of this week selling out his May 24 concert Sami Ofer Stadium in Haifa, in less than 3 hours (including 40,000 folks signing up for the waiting list):
Aharei kol ha-shanim itach
Mahapecha shel simha (with Lior Narkis)
Az halachti
Matzati ba-Aron
Support the show on Patreon
Looking for extra segments and other patron-only perks?
Support the show on Patreon and gain access to these and more.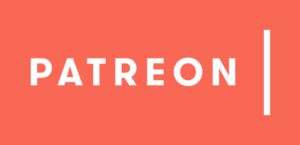 Photo: Screenshot of Pla'im Park YouTube video