Noah Efron, Allison Kaplan Sommer, and Don Futterman discuss three topics of incomparable importance and end with an anecdote about something in Israel that made them smile this week.
Click here to listen to the extra segment.


Sixty-One Dead
With a good deal of angst of our own, we ask the questions we often ask in the face of this sort of horrid perplexity: What ought we think? What ought we do?
Tel Aviv is to Jerusalem as Freedom is to Decency?
Jerusalem bans a right-wing billboard for incitement, while the same billboard is plastered all over Tel Aviv. Which should we prefer: Free expression, Tel Aviv style, or decency in the public square, Jerusalem style?
I'm Not Your Toy (Nix the Joy)!
Netta Barzilai wins the friggin' Eurovision Song Contest, and many leftist Israelis' reaction is a mirthless, bah-humbug! Does the left have a problem with national pride and just-plain happiness?
Music
All songs from the Jacob's Ladder Festival, Two Days of Peace, Love & Music!
Itamar Haluts – Alexandra-Clyde
Dov Hammer – Her Love is Like a Rock
Heebie Gee Bees – Come On (Let the Good Times Roll)
Kim in the Sun – Light of God
Show your support on Patreon
Looking for extra segments and other patron-only perks?
Find them on Patreon.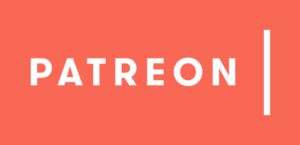 Photo: Flash90