We suddenly felt we don't speak enough about food on our podcast. We learned 'ta'im' — tasty — but its root, tet-ayin-mem, makes up a whole family of culinary terms aching to be used.
New words and expressions:
Ta'im lecha, ta'im lach, ta'im lachem – Is it tasty (for you)? – טעים לךָ? טעים לךְ? טעים לכם?
Ta'im she-ein dvarim ka-ele – So delicious that there are no things like it – טעים שאין דברים כאלה
Ta'am, pl. Te'amim – Taste, flavor, sense, reason – טעם, טעמים
Al ta'am ve-al re-ach ein lehitvake'ach – There's no right or wrong when it comes to taste – על טעם ועל ריח אין להתווכח
Ani yoda'at she-yesh be-ze ta'am – I know there's sense in it – אני יודעת שיש בזה טעם
Ein ta'am la'asot mashehu – There's no point to do something – אין טעם לעשות משהו
Kshe-at lo iti, ein ta'am kim'at – When you're not with me, there's hardly any point (to life) – כשאת לא איתי, אין טעם כמעט
Ein ta'am she-evke / Ein ta'am livkot) – There's no point in crying – אין טעם שאבכה / אין טעם לבכות
Ein ta'am – No point – אין טעם
Titkasher elehem achshav! Lo, ein ta'am, hem od lo pat'hu – Call them up now! No, no sense in doing that, they haven't opened the office yet – תתקשר אליהם עכשיו! לא, אין טעם, הם עוד לא פתחו
Achshav ba-te'amim tapuz… etc. – Now in the flavors of: orange etc. – עכשיו בטעמים: תפוז…
Be-te'amim hadashim – In new flavours – בטעמים חדשים
Be-ta'am – With good taste, elegantly, tastefully – בטעם
Mamash be-taam – (It was done) really with taste – ממש בטעם
Hoser ta'am – Lack of taste – חוסר טעם
Eize hoser ta'am – What a lack of taste – איזה חוסר טעם
Ta'am – Lexical stress – טעם
Mi-ta'am – On behalf of – מִטעם
Pras mi-ta'am emi – Prize from the Israeli Union of Performing Artists – פרס מטעם אמ"י
Omanut mi-ta'am – Propaganda – אמנות מטעם
Ze post mi-ta'am X – That's a post sponsored by X – זה פוסט מטעם א
Hush ha-ta'am – Taste (sense) – חוש הטעם
Mat'am, mat'amim – Delicacy, delicacies – מטעם, מטעמים
Hu asa mi-ze mat'amim – "He made delicacies out of it" – הוא עשה מזה מטעמים
Hem asu mi-ze mat'amim – "They made delicacies out of it" – הם עשו מזה מטעמים
Lit'om – To taste – לטעום
Efshar lit'om – May I taste? – אפשר לטעום?
Tit'am! Tit'ami! Tit'amu – Taste it (imp.) – תטעם, תטעמי, תטעמו
Ta'am – Taste / He tasted – טעם
Playlist and clips:
Streetwise Hebrew Episode 122: Waiter Talk… Is Everything OK?
Streetwise Hebrew Episode 151: Like Nothing Else: Intensifiers and Superlatives
Lilit Nagar & Jacques Cohen – Al Ta'am ve-al Re'ach (lyrics)
Dana Berger – Yesh Be-ze Ta'am (lyrics)
Matti Caspi & Yehudit Ravitz – Samba bi-shnayim (lyrics)
Lahakat Hel Ha-yam – Hasake (lyrics)
Ice cream commercial
Mabat – Pras mi-ta'am ("prize on behalf of")
Nurit Galron – Kulanu Zkukim Le-hesed (lyrics)
Support the show on Patreon
Looking for the accompanying Hebrew episodes, to take part in our monthly Skype chats, and other patron-only perks? Support the show on Patreon and gain access to these and more.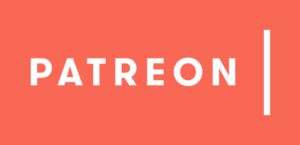 Want to see more Hebrew gems? Like Streetwise Hebrew on Facebook and Instagram.
Want Guy to talk about a pressing Hebrew issue? Find him at StreetWiseHebrew.com or follow him on Twitter.
Photo by Zipa Kempinsky