Simha (שמחה) in Hebrew is happiness or joy, but it can also mean a happy event. How would you say "to make someone happy" in Hebrew? Guy explains all things שמח on this extra joyful episode.
New Words and Expressions:
Simha – Happiness – שמחה
Eize yom sameach li hayom – What a happy day I am having today – איזה יום שמח לי היום
Ani smeha she-ha-heseg ha-ze naasa mul einay – I am happy that this achievement was made before my eyes – אני שמחה שההישג הזה נעשה מול עיניי
Sameach, smecha, smechim, smechot – Happy (adj. m., f., pl. m., pl. f.) – שמח, שמחה, שמחים, שמחות
Yeladim ze simha – Children are happiness – ילדים זה שמחה
Hi smeha – She is happy – היא שמחה
Simha – Happy event – שמחה
Yesh li simha ha-erev – I have an event tonight – יש לי שמחה הערב
Yesh li eru'a – I have an event – יש לי אירוע
Simha-Smahot – Joy, joys – שמחה, שמחות
Smachot ktanot – Small joys – שמחות קטנות
Ha-banot smechot – The girls are happy – הבנות שמחות
Of simhes (Yiddish) – May we meet in happy events – אוף שימחעס
Bi-smachot – May we meet in happy events – בשמחות
Lismoach – To be happy – לשמוח
Samachti – I was happy – שמחתי
Samachti al mishehu – I counted on someone – סמכתי על מישהו
Ma-ze samachti – I was extremely happy, overjoyed – מה-זה שמחתי
Mamash toda, ma-ze samachti – Thanks so much, I was overjoyed – ממש תודה, מה-זה שמחתי
Lesame'ach – To make someone happy – לשמח
Lesameach mishehu im mashehu – To make someone happy with something – לשמח מישהו עם משהו
Lesame'ach et ben ha-zug o et bat ha-zug im prahim – To make the partner happy with flowers – לשמח את בן הזוג או בת הזוג עם פרחים
Bsora mesamahat – Happy news – בשורה משמחת
Ta'ase mashehu she-mesame'ach oti – Do something that would cheer me up – תעשה משהו שישמח אותי
Ata yachol liknot li iphone-7? – Could you buy me iphone seven? – אתה יכול לקנות לי אייפון-7?
Simhat zkenti – I don't care – שמחת זקנתי
Playlist and Clips:
Shula Hen – Eize Yom Sameach (lyrics)
Esther Roth-Shachamorov (Kan TV)
Ha-breira Ha-tiv'it – Yeladim Ze Simha (lyrics)
Ilanit – Shir shel Yom Hulin (lyrics)
Kobi Peretz & Of-Simhes – Israel (lyrics)
Show Your Support on Patreon
Looking for the accompanying Hebrew episodes, to take part in our monthly Skype chats, and other patron-only perks? Support the show on Patreon and gain access to these and more.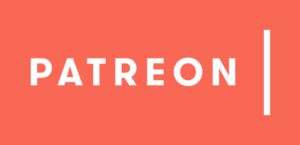 Want to see more Hebrew gems? Like Streetwise Hebrew on Facebook and Instagram.
Want Guy to talk about a pressing Hebrew issue? Find him at StreetWiseHebrew.com or follow him on Twitter.