On last month's patron Skype chat, Guy discussed the major news story in Israel happening right there and then, and reviewed the words and phrases associated with it.




New Words and Expressions:
People went out to protest – אנשים יצאו להפגין
They arrived to the protest with protest signs – הם הגיעו להפגנה עם שלטי מחאה
The LGBTQ are protesting about the new law – הלהט"בים מוחים על החוק החדש
The LGBTQ protest: many are protesting in Kikar Rabin – מחאת הלהט"ב: המונים מפגינים בכיכר רבין
People arrived with pride flags to protest the new law – אנשים הגיעו עם דגלי גאווה למחות נגד החוק החדש
The LGBTQ community united for the benefit of the protest – הקהילה הלהט"בית התגייסה למען המחאה
Surrogate mother, surrogate – אם פונדקאית, פונדקאית
Pundak is a small hotel on the side of the road – פונדק זה מלון קטן לצד הדרך
This is the first time in Israel (and maybe the world) that there's an LGBTQ strike – זו הפעם הראשונה שיש בארץ (בעולם?) שביתה להט"בית
Playlist and Clips:
Full Trunk – Time For Us To Move
Join us on Patreon
Looking for the accompanying Hebrew episodes, to take part in our monthly Skype chats, and for other patron-only perks? Join us on Patreon and gain access to these and more.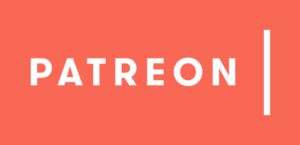 Want to see more Hebrew gems? Like Streetwise Hebrew on Facebook and Instagram.
Want Guy to talk about a pressing Hebrew issue? Find him at StreetWiseHebrew.com or follow him on Twitter.