How do we greet a stranger in the elevator, in Hebrew? How about a neighbor from our building? Could we perhaps just look down and not say anything at all?
Guy presents a concise guide to Israeli elevator etiquette 101.




Listen to the All-Hebrew Version of this Episode
New Words and Expressions:
Ze yachol lehechashev lo menumas – It might be considered impolite – זה יכול להיחשב לא מנומס
Hagana atsmit – Self defence – הגנה עצמית
Shalom – Hi, hello – שלום
Shalom, shalom, hopa! Ma itcha, ma ata ose po? – Hey, hey! What's going on, what are you doing here? – שלום, שלום, הופה! מה איתך, מה אתה עושה פה?
Hi – Hi – היי
Ahlan – Hi – אהלן
Ma kore? – What's happening? – מה קורה?
Ahlan, ma kore? – Hi, how are you? – אהלן, מה קורה
Hi, ma kore? – Hi, how are you? – היי, מה קורה
Boker tov – Good morning – בוקר טוב
…Kertov – Kertov – קרטוב
"Boker!" – Morning! – בוקר!
Tsohorayim tovim – Greeting used around 1pm – צהריים טובים
Aahar tsohorayim tovim – Good afternoon – אחר צוהוריים טובים
Erev tov – Good evening – ערב טוב
Laila tov – Good night – לילה טוב
Hi-oosh – Hi (cutsy) – היוש
Playlist and Clips:
Shokolad-Menta-Mastik – Emor Shalom (lyrics)
Shem-tov Levy – Hit'orerut (lyrics)
Ariel Zilber – Shemesh Shemesh (lyrics)
Tislam – Boker shel Kef (lyrics)
Join us on Patreon
Looking for the accompanying Hebrew episodes, to take part in our monthly Skype chats, and for other patron-only perks? Join us on Patreon and gain access to these and more.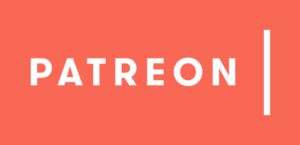 Want to see more Hebrew gems? Like Streetwise Hebrew on Facebook and Instagram.
Want Guy to talk about a pressing Hebrew issue? Find him at StreetwiseHebrew.com or follow him on Twitter.