There are times in life when we are left disappointed (me'uchzavim) and it would be helpful to know how to express this disappointment in Hebrew.
On this episode, Guy covers this special four letter root אכזב and checks Twitter to see what disappoints Israelis the most.




Listen to the All-Hebrew Version of this Episode
New Words and Expressions:
Achzava – Disappointment – אכזבה
Le'achzev mishehu – To disappoint someone – לאכזב מישהו
Nachon, ze me'achzev – It's true, it's disappointing – נכון, זה מאכזב
Lakum me-achzavot – To rise after the disappointment – לקום מאכזבות
Mehuzakim yoter – more reinforced – מחוזקים יותר
Nechushim yoter – more determined – נחושים יותר
Meuchadim yoter – more united – מאוחדים יותר
Ve-re'evim yoter – And hungrier – ורעבים יותר
Ze ma-ze me'achzev she-hamiflaga lo nitscha ba-bchirot – It's so disappointing that this party didn't win the election – זה מה-זה מאכזב שהמפלגה לא ניצחה בבחירות
Mis'ada me'achzevet – Disappointing restaurant – מסעדה מאכזבת
Seret me'achzev – Disappointing movie – סרט מאכזב
Me'achzev ladaat she-le-olam lo achtoch yerakot be-mehirut kmo ha-shefim ha-miktso'iyim – It's disappointing to know that I will never be able to cut vegetables like professional chefs – מאכזב לדעת שלעולם לא אחתוך ירקות במהירות כמו השפים המקצועיים
Ichzavt/a be-gadol – You disappointed me – You really let me down – איכזבת בגדול
Al te'achzev/i oti – Don't disappoint me – אל תאכזב/י אותי
Tsar li leachzev otcha, aval nigmar ha-kafe – Sorry to disappoint you, but we're out of coffee – צר לי לאכזב אותך, אבל נגמר הקפה
Anachnu me'uchzavim mikem – We're disappointed by you – אנחנו מאוכזבים מכם
Hayiti meuchzav – I was disappointed – הייתי מאוכזב
Eheye meuchzav – I will be disappointed – אהיה מאוכזב
Mecha'at ha-agalot – The stroller protest – מחאת העגלות
Me'uchzavot – Disappointed (F., Pl.) – מאוכזבות
Lehit'achzev mi- To become disappointed by – להתאכזב מ
Lemud/at achzavot – Experienced with disappointments – למוד/ת אכזבות
Playlist and Clips:
Nachon, ze me'achzev – It's true, it's disappointing
Eyal Golan – Mischakim shel Kavod (lyrics)
Yael Levy – Al Te'achzev oti (lyrics)
Tsar Li Leachzev otcha – Sorry to disappoint you
Me'uchzavim (m. pl.)
Me'uchzavot – Disappointed (f. pl.)
Nurit Galron – Ra'iti (lyrics)
Join us on Patreon
Looking for the accompanying Hebrew episodes, to take part in our monthly Skype chats, and for other patron-only perks? Join us on Patreon and gain access to these and more.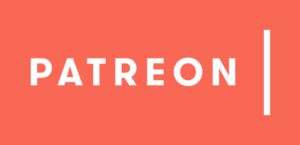 Want to see more Hebrew gems? Like Streetwise Hebrew on Facebook and Instagram.
Want Guy to talk about a pressing Hebrew issue? Find him at StreetwiseHebrew.com or follow him on Twitter.