The Hebrew word פיצוץ (pitsuts) means explosion but is also used in the same fashion as the English phrase, "a blast," meaning incredible or highly entertaining. And did you know that our neighborhood corner store is called a פיצוצייה (pitsutsiya)?
Today, Guy covers the root פ.צ.צ, which is the foundation for many slang words and phrases to say things like, "I'm loaded with money" or "this cafe is packed."




Listen to the All-Hebrew Version of this Episode
New Words and Expressions:
Latet la-rosh lanu'ach me-ha-pitutsim – To let the head rest from the explosions – לתת לראש לנוח מהפיצוצים
Ptsatsa – Bomb – פצצה
Ptsatsa metakteket – A ticking time bomb – פצצה מתקתקת
Yerushalayim, ir shava pitsuts – Jerusalem, a city worth an explosion – ירושלים, עיר שווה פיצוץ
Eich haya ha-seret? Pitsuts – How was the movie? A blast – איך היה הסרט? פיצוץ
Mehir pitsuts – A helluva price – מחיר פיצוץ
Haya beneihem pitsuts – They had a fall out – היה ביניהם פיצוץ
Pitsutsiya – Corner shop – פיצוצייה
Lefotsets – To blow something up – לפוצץ
Ha-va'ad potsets et ha-pgisha – The union stopped the meeting abruptly – הוועד פוצץ את הפגישה
Hu potsets et ha-sipur – He revealed the story – הוא פוצץ את הסיפור
Halas benadam, potsatsta li ta'mo-ach – Stop it, man, you blew up my brain – ח'אלס בנאדם, פוצצת לי ת'מוח
Lefotsets et ha-iska – To call off a business agreement at the last moment – לפוצץ את העסקה
Lefotsets mishehu be-makot – To beat the hell out of someone – לפוצץ מישהו במכות
Mefutsats be-kesef – Loaded with money – מפוצץ בכסף
Mefutsats be-anashim – Packed with people – מפוצץ באנשים
Halachti la-cafe aval haya mefutsats be-anashim az chazarti habaita – I went to the cafe but it was packed, so I went back home – הלכתי לקפה אבל היה מפוצץ באנשים אז חזרתי הביתה
Ha-telefon sheli mefutsats be-hoda'ot – My cellphone is full of messages – הטלפון שלי מפוצץ בהודעות
Hu pit'om hitpotsets alai – He suddenly exploded on me – הוא פתאום התפוצץ עליי
Lehaftsits – To bombard – להפציץ
Bo'na ata maftsits – Dude, you're "bombarding" – בוא'נה אתה מפציץ
Playlist and Clips:
Arik Einstein – Pesek Zman (lyrics)
Ha-hatser ha-achorit – Ptsatsa Metakteket (lyrics)
Ha-dag nachash – Hinne Ani Ba (lyrics)
Join us on Patreon
Looking for the accompanying Hebrew episodes, to take part in our monthly Skype chats, and for other patron-only perks? Join us on Patreon and gain access to these and more.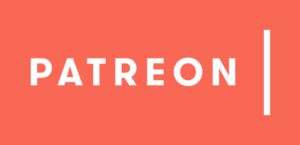 Want to see more Hebrew gems? Like Streetwise Hebrew on Facebook and Instagram.
Want Guy to talk about a pressing Hebrew issue? Find him at StreetwiseHebrew.com or follow him on Twitter.