The root חל"ק has so many meanings. It has to do with separation, borders and partitions, so you can imagine how popular it is here in the Middle East. But it has more meanings, for example at the hair stylist, in a stadium or even on a banana peel.
New words and expressions:
Tochnit ha-haluka – The partition plan – תכנית החלוקה
Halukat itonim – Newspaper distribution – חלוקת עיתונים
Mehalek itonim – Newsboy – מחלק עיתונים
Shimon Peres yehalek et yeurshalayim – Shimon Peres will divide Jerusalem – שמעון פרס יחלק את ירושלים
Lahlok mashehu im mishehu – To share something with someone – לחלוק משהו עם מישהו
Anahnu nahlok lasagna – We'll be sharing a lasagna – אנחנו נחלוק לזניה
Mat'im lahlok – Sharable – מתאים לחלוק
Lahlok al mishehu – To disagree with someone – לחלוק על מישהו
Mahloket – Controversy, disagreement – מחלוקת
Mahleket assakim – Business class – מחלקת עסקים
Mahlaka – Class, dept., unit, platoon, ward – מחלקה
Memshalot ve-generalim she-hilku lanu et ha-nof – Governments and generals who divided our landscape – ממשלות וגנרלים שחילקו לנו את הנוף
Lehahlik – To straighten – להחליק
Kama ze pashut lehahlik se'ar im mahlik se'ar – How easy it is to straighten the hair, with a hair straightener – כמה זה פשוט להחליק שיער עם מחליק שיער
Hahlaka al ha-kerach – Ice skating – החלקה על הקרח
Mahlika al kerah – Ice skater – מחליקה על קרח
Tahlik et ze – Let it slide – תחליק את זה
Halak – Smooth – חלק
Halaklak – Slimy – חלקלק
Hichlakta al ha-sechel (coll.: Hitchalakta al ha-sechel) – Are you out of your mind? (lit. "did you slip on your mind?") – החלקת על השכל, התחלקת על השכל
Helek, halakim – Part, parts – חלק, חלקים
Shnei halakim be-toch ha-shalem – Two parts inside one – שני חלקים בתוך השלם
Me'unan helkit – Partly cloudy – מעונן חלקית
Playlist and clips:
Partition plan, Tochnit ha-haluka
Uri Hizkiya mehalek itonim
Kotrot He-avar, past headlines
Mahleket asakim, business class
David Broza – Yihye Tov (lyrics)
Eich lehahlik se'ar – How to smooth out or straighten your hair
Paul Simon – Slip Sliding Away
Rafi Perski – Million Dollar (lyrics)
Alon Olearchik – Shnei Halakim Be-tokh Ha-shalem (lyrics)
Gazoz – Shir Avoda (lyrics)
Support the show on Patreon
Looking for the accompanying Hebrew episodes, to take part in our monthly Skype chats, and other patron-only perks? Support the show on Patreon and gain access to these and more.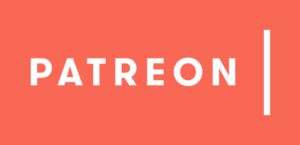 Want to see more Hebrew gems? Like Streetwise Hebrew on Facebook and Instagram.
Want Guy to talk about a pressing Hebrew issue? Find him at StreetWiseHebrew.com or follow him on Twitter.