Almost everybody knows the word chutzpah, audacity, brash behaviour. When is it positive and when is it negative? And what's hutzpah israelit?
New words and expressions:
Hatichat hatsuf – You cheeky bastard – חתיכת חצוף
Limhok – to erase – למחוק
Titbayesh lecha – Shame on you – תתבייש לך
Ata pashut hatsuf – You're just cheeky – אתה פשוט חצוף
Na'ara yechola lihyot hatzufa – A girl can be audacious, brash – נערה יכולה להיות חצופה
Hutspan – A rude person – חוצפן
Hu ma-ze hutspan, hi ma-ze hutspanit – he's so brash, she's so brash – הוא מה-זה חוצפן, היא מה-זה חוצפנית
Ha-yeladim mithatsfim elay – The kids "talk back" to me – הילדים מתחצפים אליי
Lehithatsef le-mishehu – To be cheeky toward someone – להתחצף למישהו
Hayeled hithatsef la-mora – The kid was impolite, cheeky, toward the teacher – הילד התחצף למורה
Ha-yeled diber eleha be-hutzpah – The kid talked to her with hutzpah – הילד דיבר אליה בחוצפה
Messer kaful – Double message – מסר כפול
Hutzpah israelit – Isreali Hutzpah – חוצפה ישראלית
Ratsiti lehachnis et ha-hutzpah ha-israelit – I wanted to introduce the israeli hutzpah – רציתי להכניס את החוצפה הישראלית
Le'ha-ez – To dare – להעז
Playlist and clips:
Irit Linur – Galey Tsahal Radio
Rami Kleinstein – "Hanichi Li" (lyrics)
Balagan – "Huts La'aretz" (lyrics)
Ma osim kshe-ha-yeled mithatsef – Reshet Alef Radio
Michal Hil – Israeli Hutzpah Exhibition (Ha-televizia Ha-hinuhit)
Hutzpah Israelit Exhibition (HIT)
Limor Ben Yosef, Israeli designer in NY – Walla
Shlishiyat Gesher Ha-yarkon – "Siman She-ata Tsa'ir" (lyrics)
Support the show on Patreon
Looking for the accompanying Hebrew episodes, to take part in our monthly Skype chats, and other patron-only perks? Support the show on Patreon and gain access to these and more.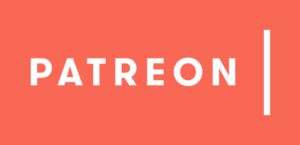 Want to see more Hebrew gems? Like Streetwise Hebrew on Facebook and Instagram.
Want Guy to talk about a pressing Hebrew issue? Find him at StreetWiseHebrew.com or follow him on Twitter.